Aquatic Center Education Program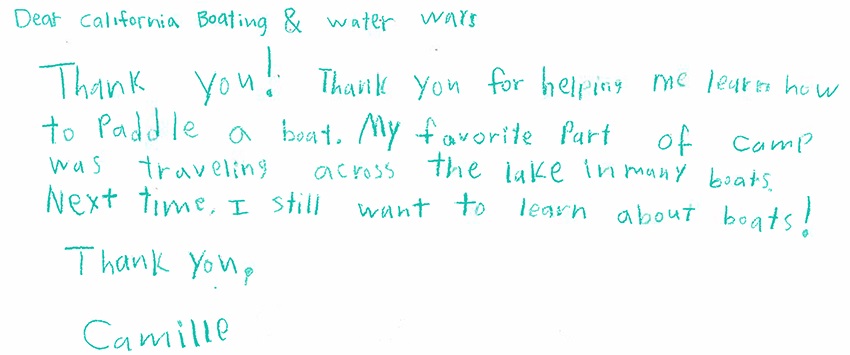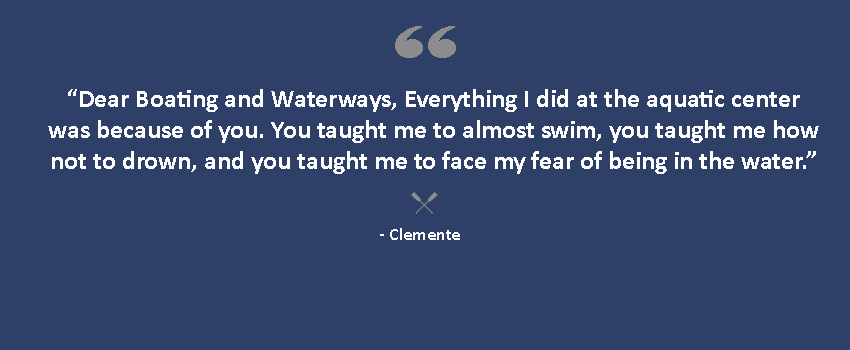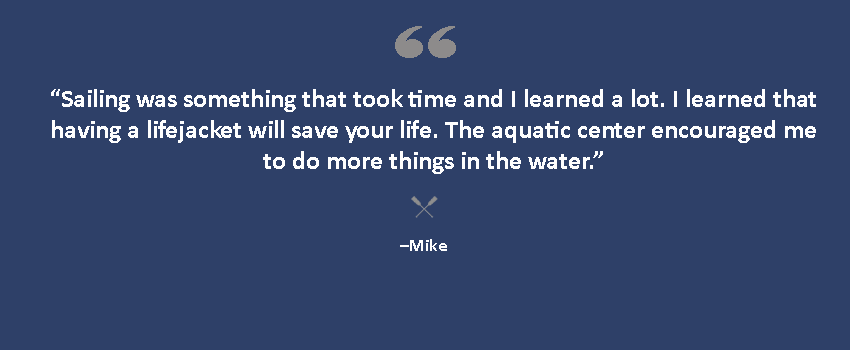 2021-22 Aquatic Center Grant
Applications for the 2021-22 grant cycle are being accepted now through October 29, 2021 at 12:00 noon. For questions or a sample application contact Amy Rigby amy.rigby@parks.ca.gov.
All applications must be submitted through the Online Grant Application System.


Grant Information
DBW promotes a safer and more enjoyable boating environment through grants to non-profit organizations, colleges, universities and local agencies operating in California that offer on-the-water training to enhance basic boating safety. Click here to see Participating Aquatic Centers.


Mission
The mission of DBW is to provide safe and convenient public access to California's waterways and leadership in promoting the public's right to safe, enjoyable and environmentally sound recreational boating.
As part of its mission, DBW manages the Aquatic Center Grant Program to enhance boaters' knowledge of boating laws, practical handling of vessels on the water, weather and water conditions, rules of the road, equipment requirements and environmental stewardship.
Funding is provided to organizations that offer on-the-water training to the general public that includes all of the above-mentioned topics.

The following questions are typical of those DBW receives concerning the Aquatic Center Grant Program and should provide valuable information for grant applicants.
UPCOMING MEETINGS
2021 Aquatic Center Directors Virtual Meeting Dates
September 29, 2021
9:00 am - 4:00 pm
Registration Deadline: Monday, September 27, 2021 at 5:00 pm
Pre-registration is required. Email amy.rigby@parks.ca.gov to register.
Aquatic Center Director's Meetings
Aquatic center director meetings provide an opportunity for aquatic center directors throughout the state to come together and discuss boating-related topics. (Meetings are open to the public.)
Topics of discussion have included:
Aquatic programs for children, including youth at-risk programs
Ways to make program dollars go further
Programs for the disabled
Sharing instructional videos and manuals
Grant writing workshops
How aquatic centers can form valuable partnerships with municipal governments and other area organizations
Role of the Internet in aquatic center programs
Meeting attendees get the chance to network with others who direct programs similar to theirs, affording them a chance to share ideas and find ways to offer better, safer and often cheaper programs.
Two meetings are held each year, one in Northern California, and one in Southern California. Agencies participating in the grant program volunteer to host a meeting. The meeting lasts two days and occasionally includes a third day, which involves a boating activity. (NOTE: The 2021 meeting will be a 1-day virtual meeting).
---
Frequently Asked Questions