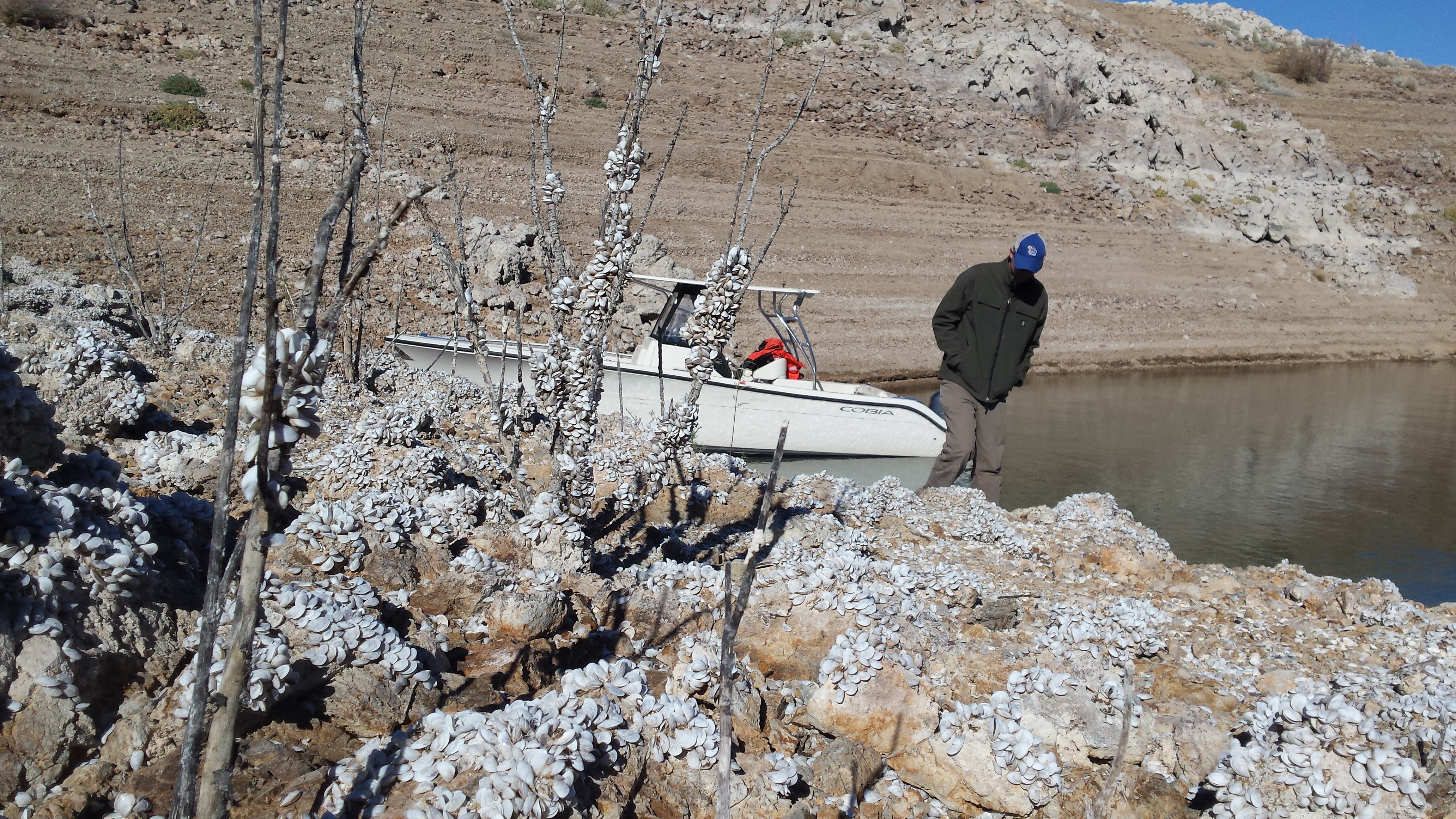 Quagga and Zebra (Dreissenid) mussels pose a serious threat to California's waters and fisheries. The spread of these freshwater mussels threatens recreational boating and fishing, aquatic ecosystems and fisheries, water delivery systems, hydroelectric facilities, agriculture and the environment in general. As a means to stop the spread of these harmful invasive mussels, California is asking boaters to clean, drain and dry their boats!
Boaters should be prepared for inspections throughout the state designed to help ensure California's water bodies remain mussel-free. Properly cleaning and drying can help protect boats and help boaters avoid quarantines or being turned away from a water destination. In addition to being sure to clean, drain and dry watercraft, the Division of Boating and Waterways urges boaters to plan for possible launch restrictions and inspections by calling water bodies before leaving home. Programs and requirements vary and can change rapidly.
California registered vessels using fresh water bodies within the state are required to display a "Mussel Fee Paid" sticker on the hull next to the current registration sticker. Paying the Mussel Fee does not entitle vessels to bypass inspections or fees for inspections conducted by individual reservoir owners or managers.
The information below is provided as a courtesy by the State of California. For further information on the Quagga and Zebra mussels incident, please visit the Department of Fish and Wildlife's Website. Please view the Watercraft Inspections/Vessel Restrictions section for information on California waterways with vessel restrictions to stop the spread of mussels.
Quagga-Zebra Mussel Infestation Prevention Fee FAQs
Infestation Prevention Grant
The Legislature enacted Harbors and Navigation Code, Division 3, Chapter 5, Article 1.3 Sections 675 and 676, which became effective January 1, 2013. The statute requires the Department of Parks and Recreation, Division of Boating and Waterways, (DBW) to promulgate regulations to impose an additional Quagga and Zebra Mussel Infestation Prevention Fee to the boater registration fee collected by the Department of Motor Vehicles, for the purpose of funding infestation prevention programs in California's reservoirs.